Up Close and Personal
a centrifugal operetta-solo with Troels Primdahl and Daniel Gloger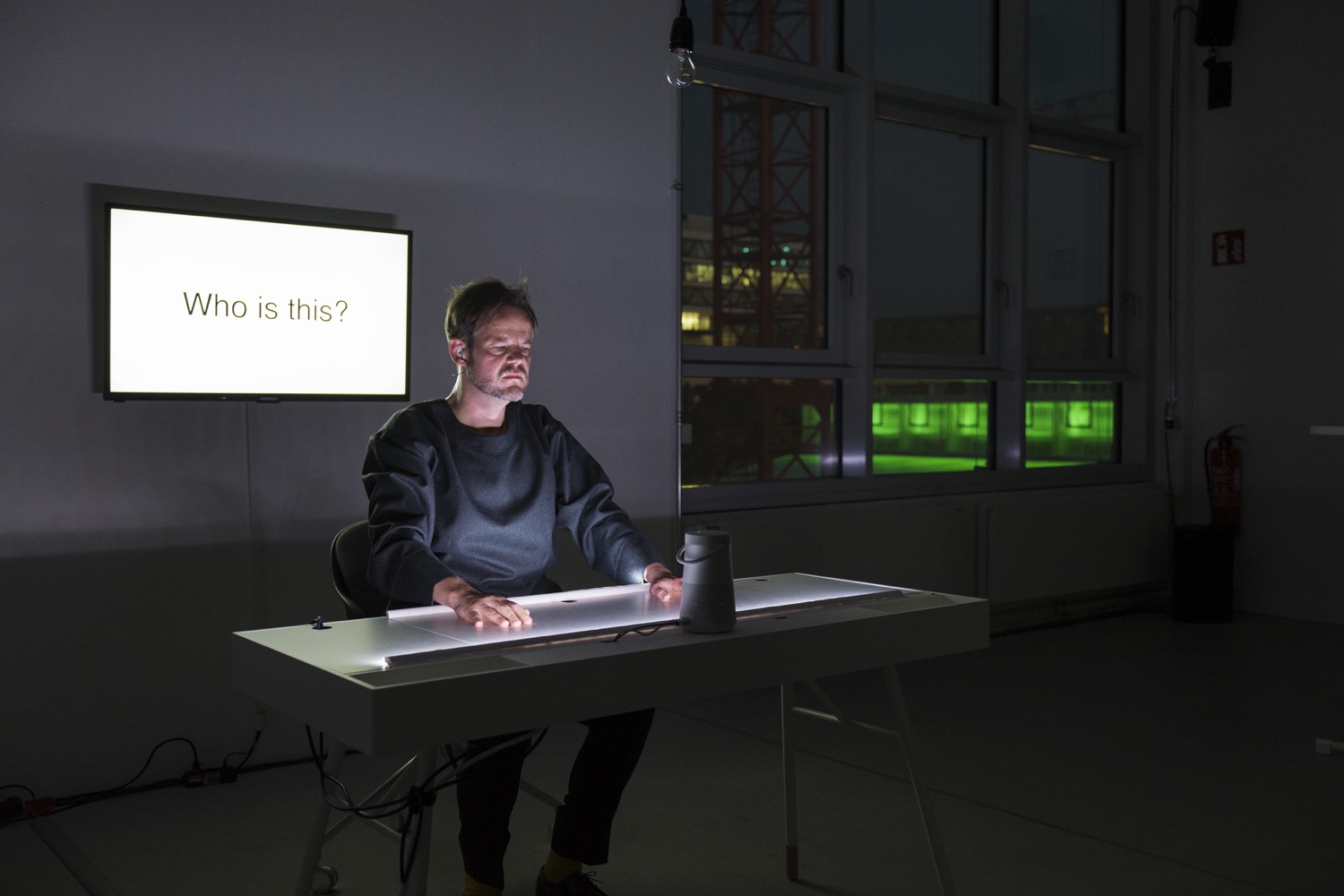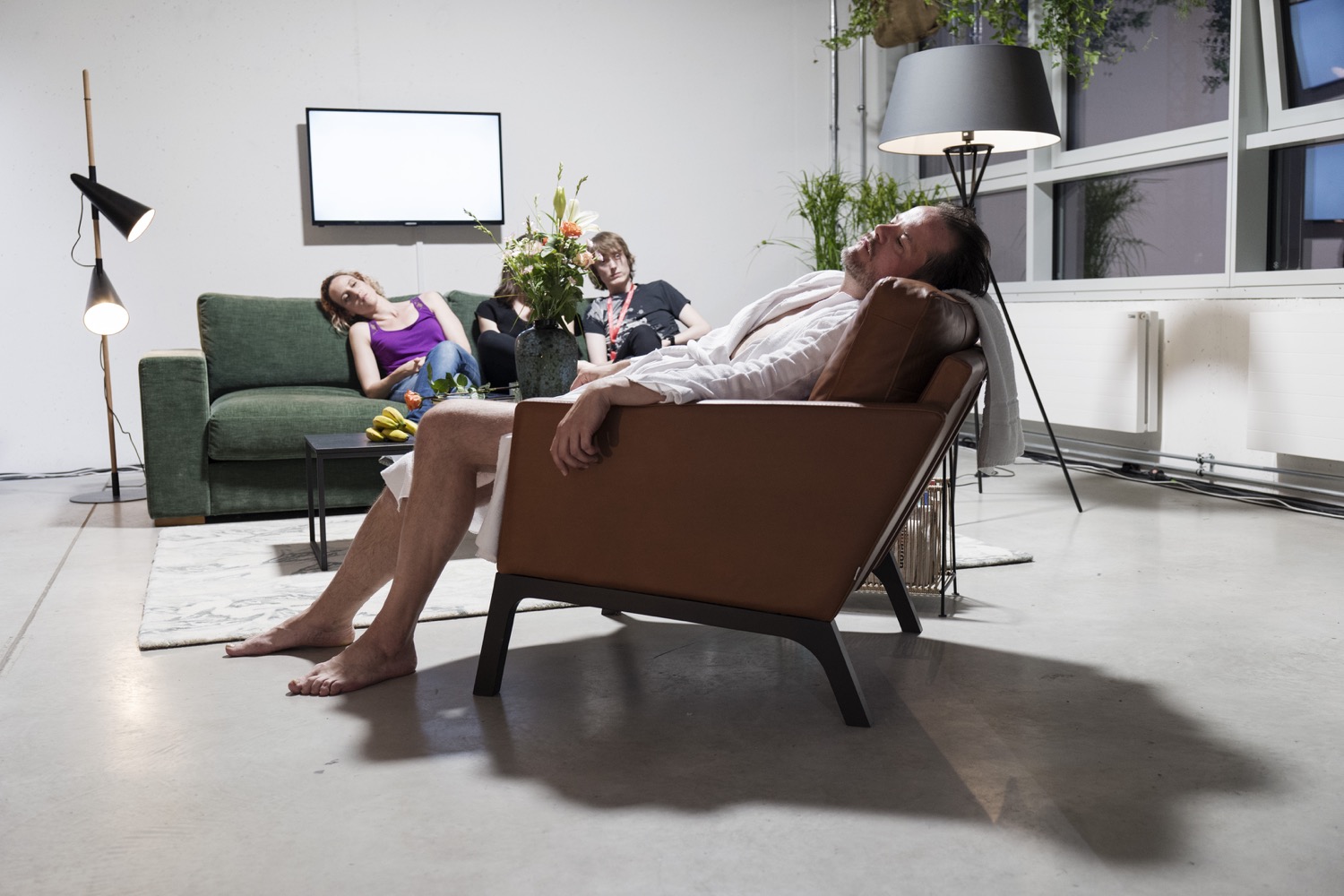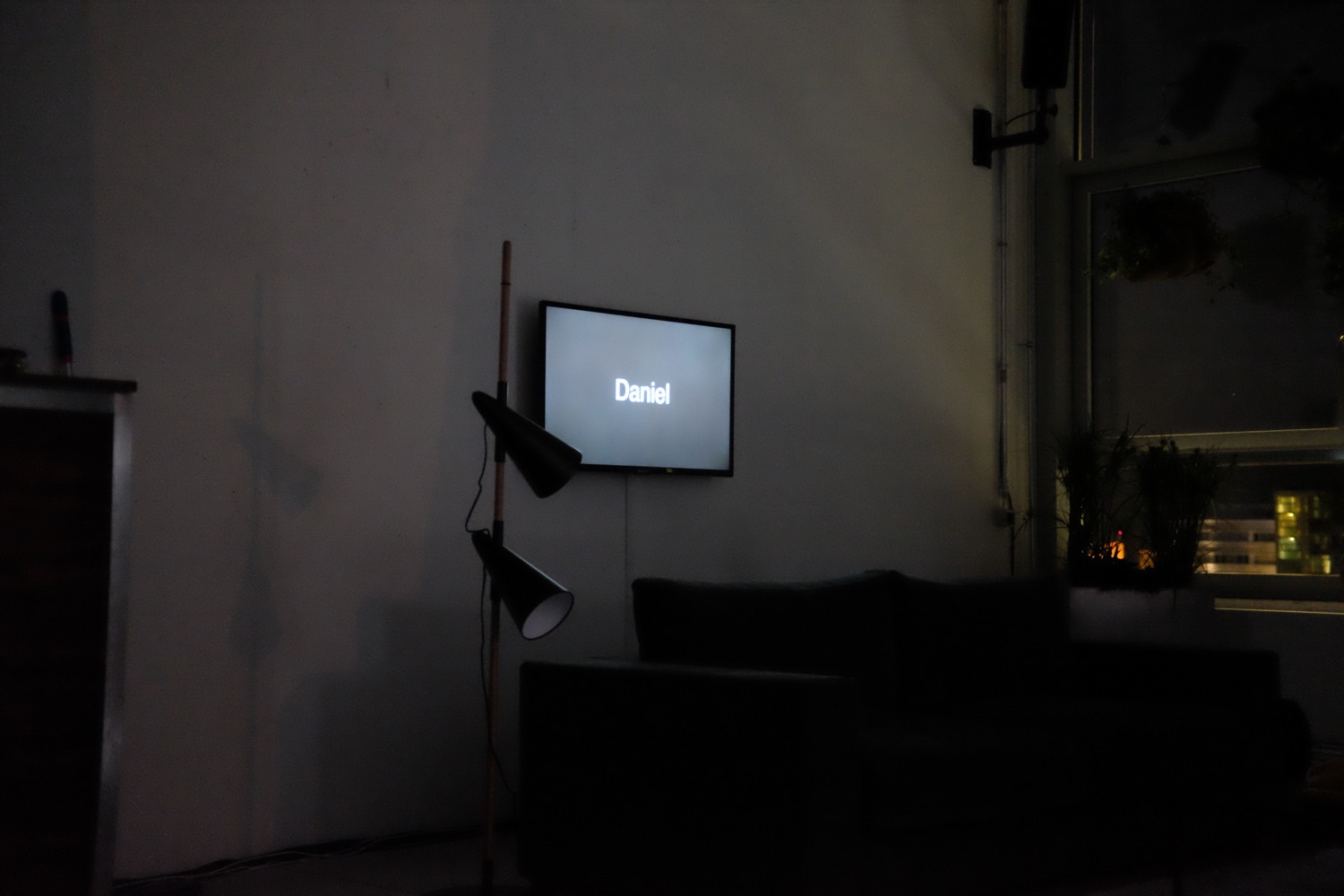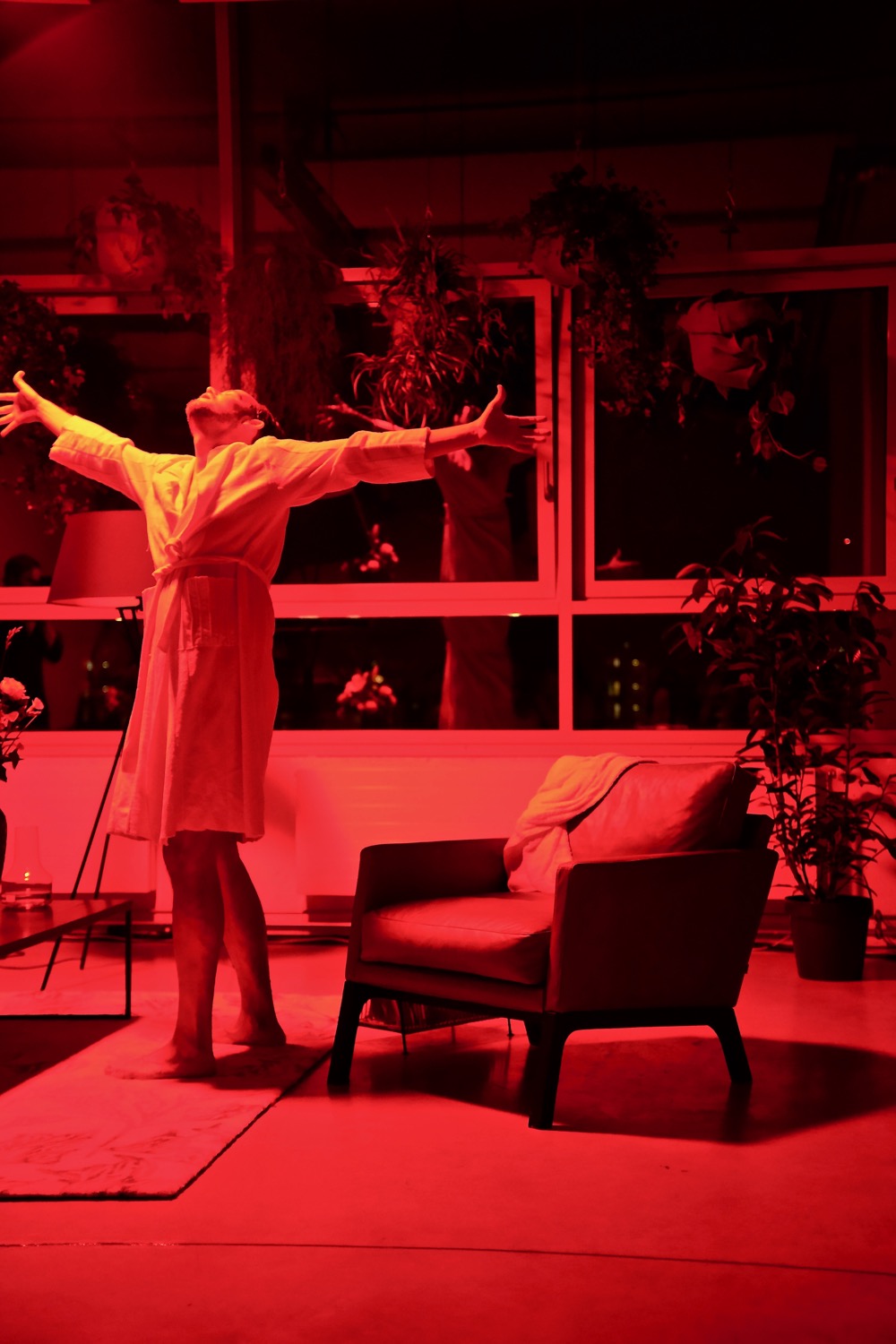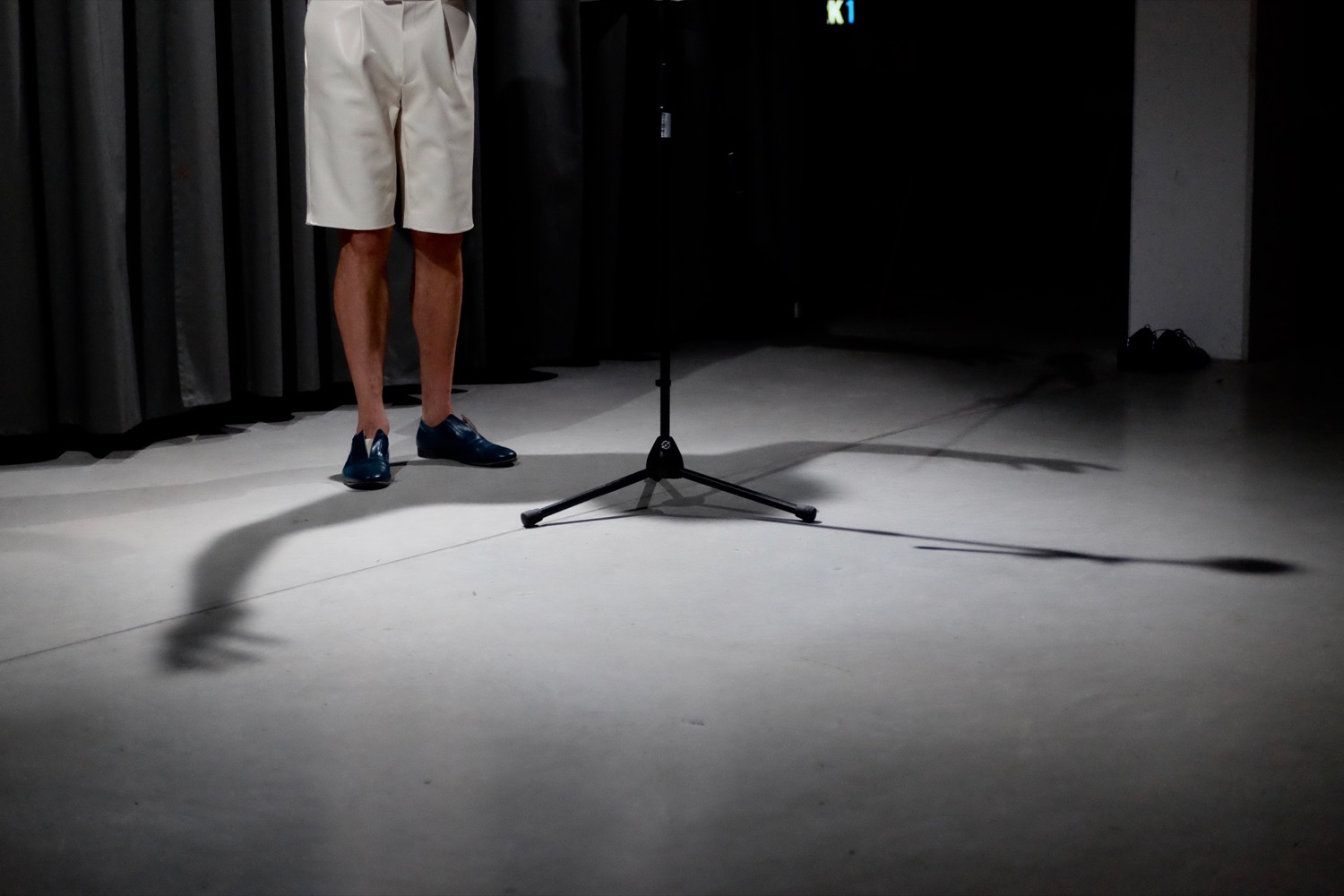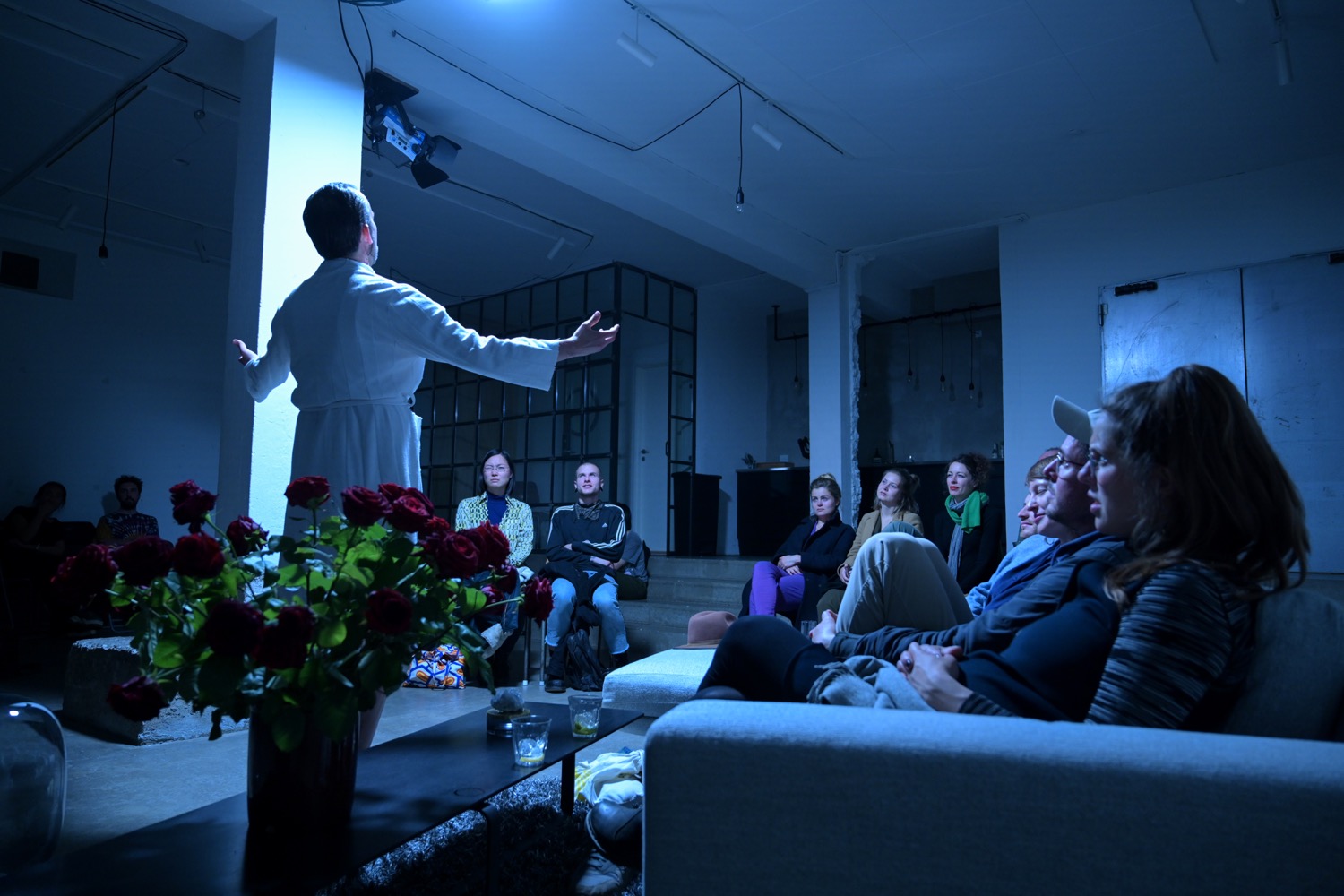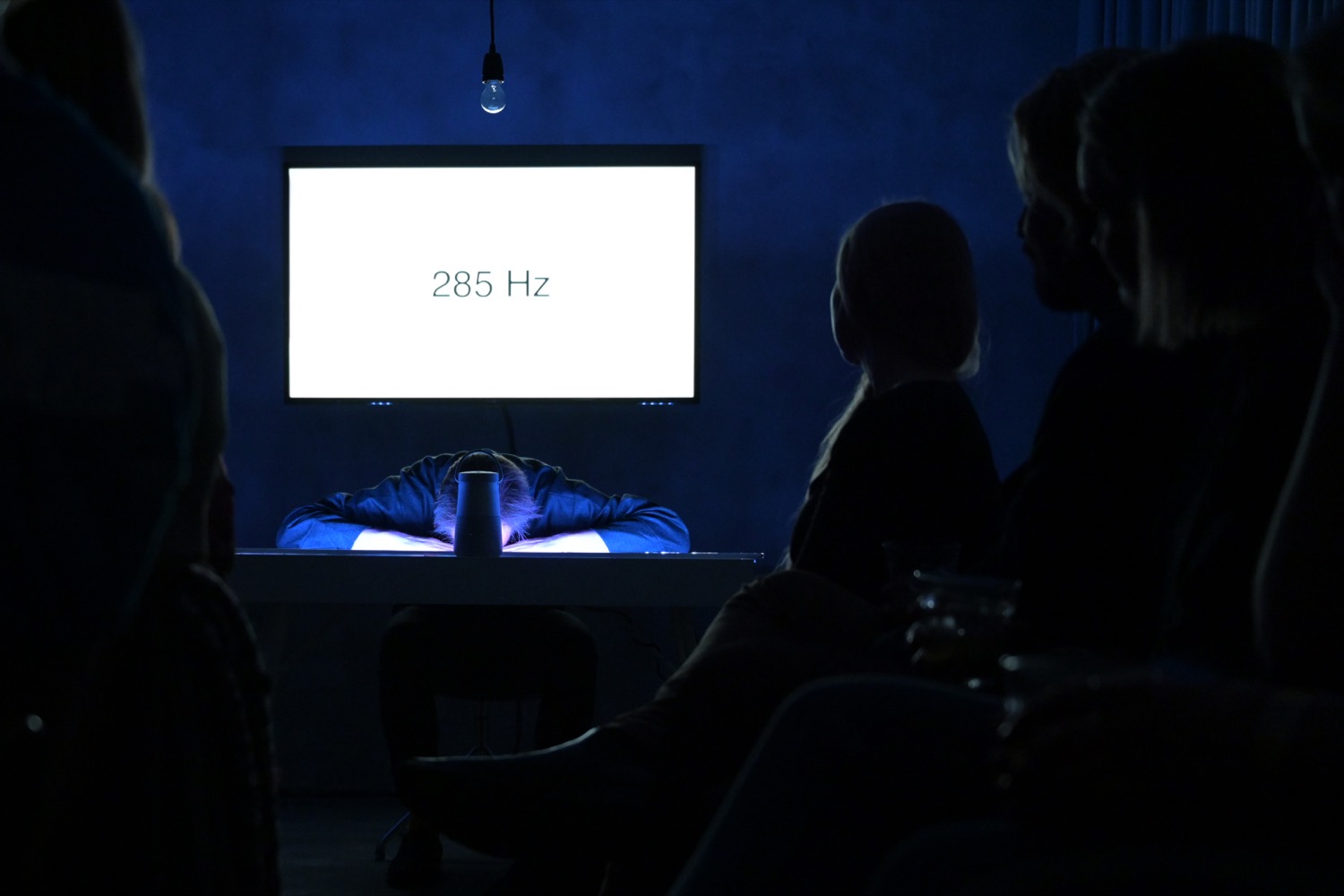 'It is such a pleasure for me to able to show you a glimpse of my life, behind the curtain, so to speak.'
Daniel Gloger
In this accelerating musical theatre, the audience is invited inside the chic atelier of singer, performer and Kunstliebhaber, Daniel Gloger, to an intimate and behind-the-scenes evening with a singular artistic voice. With welcome drink in hand, we meet a confident and successful individual, clearly living a comfortable life in style. Friendly at first, the protagonist and the situation gradually start to fragment as it becomes clear that all is not as it seems. For it's as if time subtly starts to jump-cut between different moments in Daniel Gloger's day, from mundane domestic tasks to unsettling dialogues with a smart speaker; from personal anecdotes about life as an opera singer to esoteric sermons on solfeggio tones and their relation to the musical-mathematical matrix of creation. As the cuts get more frequent and more extreme it becomes clear that something is controlling our host from the outside. Are the pressures to perform well, to be constantly on the move, to be healthy, proving too much? Are we witnessing somebody in the midst of an unfolding crisis? Will Gloger manage, despite the mounting external pressures, to maintain his cool and be ready in time for his next big entrance onto the stage? As he spirals with increasing speed through moments of intimacy, comedy, irony, loneliness, honesty, vanity, confusion and ecstasy, the many facets of Daniel Gloger are laid bare, whether he likes it or not. And so we get to meet the man himself, behind the curtain, so to speak. Up close and personal.
Because what is free will, after all, if not an illusion? Are we really the masters of our thoughts and decisions, or are we not in fact inextricably bound to circumstances beyond our control?
Up Close and Personal was created by Kaj Duncan David and Troels Primdahl in close collaboration with Daniel Gloger over a period of two years on a commission from the Münchener Biennale. Starting in early 2016, the trio met and worked on isolated ideas, often improvised, which slowly coalesced into the 80-minute multimedia-installation artist-talk-cum-performance. Treating the situation itself as compositional material, Primdahl and David mix truth and fiction, monologue with aria, subtle and not-so-subtle choreography with elegant light and sound design in novel ways. Inspired by Daniel Gloger himself, but also the mythos surrounding the opera singer archetype, references from film, TV commercials, Hildegaard von Bingen, TED Talks about the art of success, Gabriel García Márquez, New Age self-improvement videos, Elza Soares and John Downland are woven into a kaleidoscopic portrait of an artist in search of his optimum self, for better or for worse.
PRESS
'Up Close and Personal sets a completely new standard for contemporary musical composition. In this piece, electroacoustic music, light, video and audiovisual performance are united into one minutely detailed and totally integrated musical voice. The intimate 90 minutes in the company of countertenor Daniel Gloger make up one slow crescendo, in which the work imperceptibly moves the audience from a pleasant lounge atmosphere towards intensely experienced moments of that pressure, anxiety and stress, which are a part of the life of a performing artist.'
Danish Arts Foundation statement in connection with Special Recognition Award, 2019
'It's impressive the way Gloger, like an analog, speaking and singing "One-Man-Jukebox", leaps between smoothie preparation, voice exercises, anecdotes from a singer's life, Baroque arias and esoterica, like a hard drive with a random search function that recalls anything and everything private in a wildly chaotic fashion.'
Süddeutsche Zeitung, 11.07.2018
---
Performance and collaboration: Daniel Gloger
Concept, stage, direction: Troels Primdahl
Concept, text, sound: Kaj Duncan David
Technical Director: Michael Kunitsch
Fashion Designer: Radu Baias
Up Close and Personal is a production by Kaj Duncan David and Troels Primdahl in collaboration with the Münchener Biennale, Musik der Jahrhunderte Stuttgart and SPOR Festival [Aarhus]
Thanks to Bo Concept, Penelope Wehrli, Bernadette Sonnenbichler
Funded by The German Federal Cultural Foundation


ECLAT Festival, Stuttgart
Münchener Biennale, Munich