Lessons for Cadavers
by Michelle Moura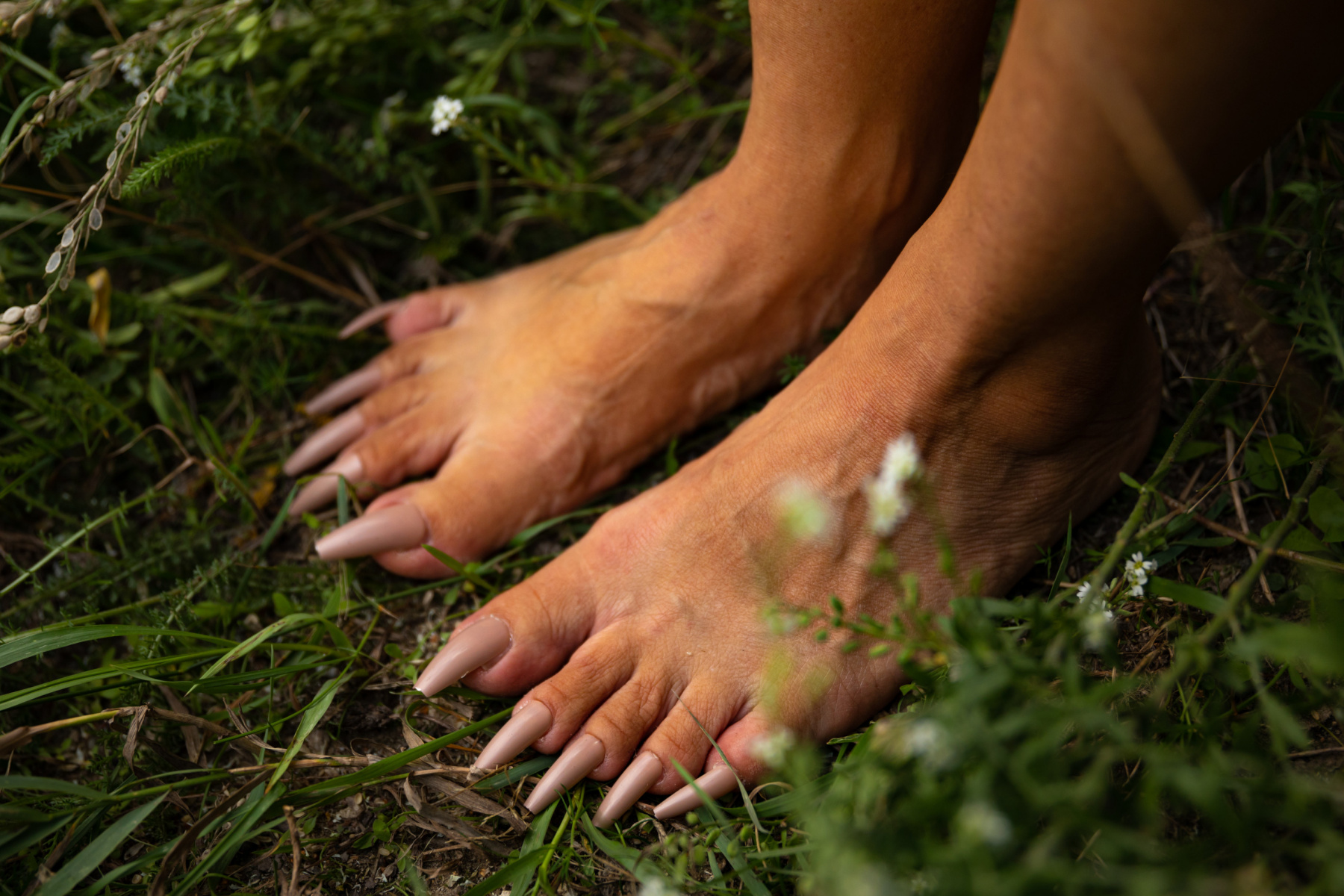 We live in the midst of horror and we're used to it. Forests on fire, people freezing in their houses without heating, families running across the border while others go shopping. Lessons for Cadavers inspires in the physical language of horror – its exaggeration and hyperbole – to reflect the living dead of the present. Death here is a magical and grotesque realm inhabited by strange forms of life; a transformation zone. Three dancers move on stage through panic and wonder, violence and fragility, driven by external forces.
For the authors Luiz Antonio Simas and Luiz Ruffino, "the opposite of life is not death, but disenchantment". In recent years, Brazilian choreographer Michelle Moura has observed how an extreme right-wing government in her home country spreads fear and hate. This fear becomes a political weapon – and a ghost that accompanies people's everyday lives. The choreographer, who presented her piece Overtongue as part of the Tanzplattform, also shows herself to be a master of the grotesque and artistic – and artificial – dissociation in her latest piece. In Lessons for Cadavers, she again manages to find humor and absurdity in the terrifying human condition.
---
CREDITS
CONCEPTION, CHOREOGRAPHY AND ARTISTIC DIRECTION Michelle Moura CREATION AND PERFORMANCE Clarissa Rêgo, Jorge De Hoyos, Michelle Moura DRAMATURGY AND CHOREOGRAPHIC ASSISTANCE Maikon K MUSIC AND SOUND DESIGN Kaj Duncan David LIGHT DESIGN AND STAGE Annegret Schalke COSTUME DESIGN AND MAKE-UP Thelma Bonavita ARTISTIC COLLABORATION Nina Krainer SEAMSTRESS Luciana Imperiano PRODUCTION MANAGEMENT ehrliche arbeit - freies Kulturbüro INTERNATIONAL DISTRIBUTION Something Great
A production by Michelle Moura in co-production with SOPHIENSÆLE, deSingel and Something Great. Funded by the Berlin Senate Department for Culture and Europe and Fonds Darstellende Künste with funds from the Federal Government Commissioner for Culture and the Media within the program NEUSTART KULTUR. With the support of ÉTAPE DANSE, a network of the fabrik Potsdam, Institut Français Deutschland/Bureau du Théâtre et de la Danse, La Maison CDCN Uzès Gard Occitanie, Théâtre de Nîmes and Mosaico Danza - Interplay Festival Turin. With the kind support of the French Ministry of Culture/DGCA, Landeshauptstadt Potsdam, Fondazione Piemonte dal Vivo, Lavanderia a Vapore Turin and KODA Kultur (DK). Residencies at PACT Zollverein (DE), fabrik Potsdam (DE) and Théâtre de Nîmes (FR). Media partner: taz, die tageszeitung.