Also sprach Golem
electronic music-theatre with Kommando Himmelfahrt based on 'Golem XIV' by Stanisław Lem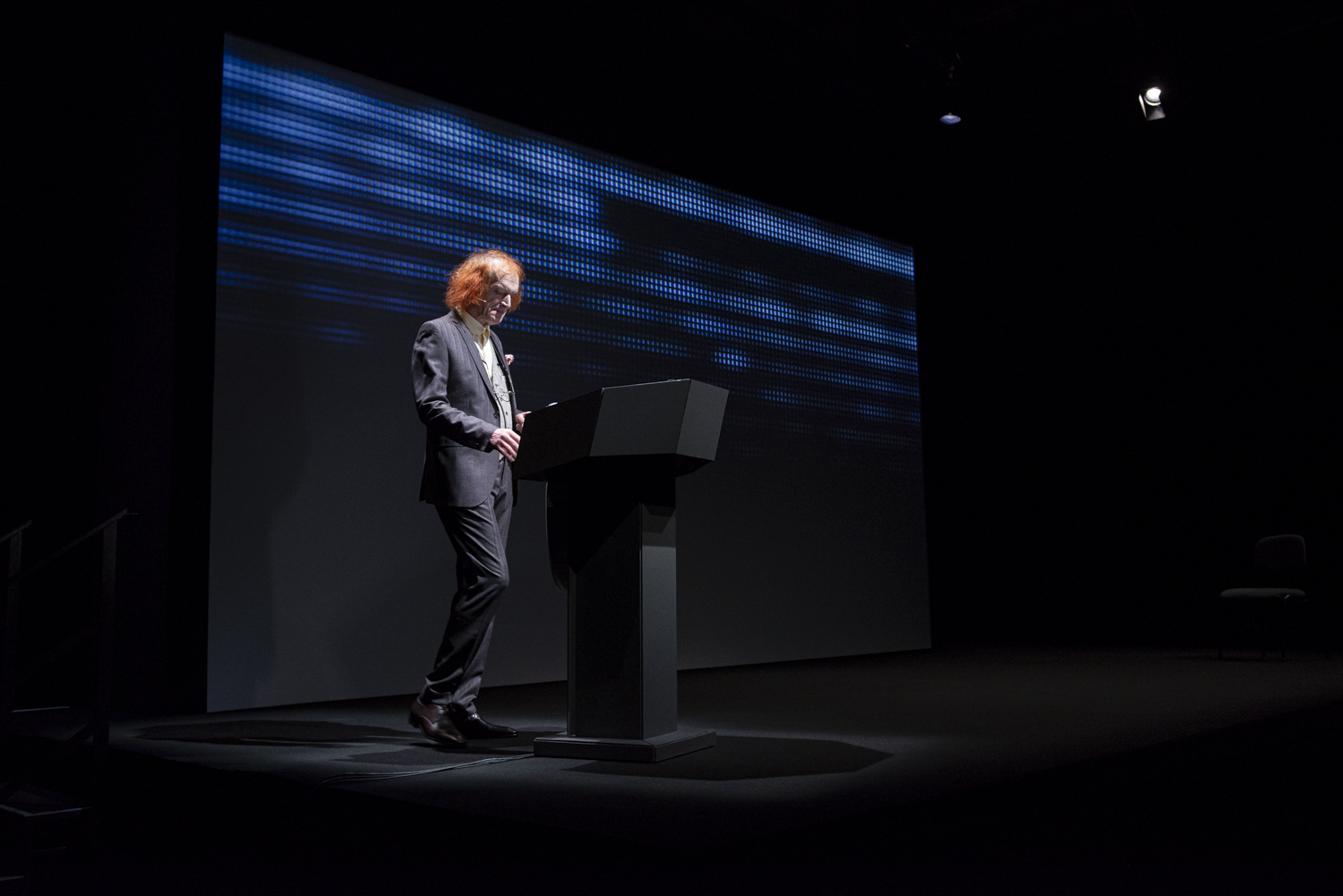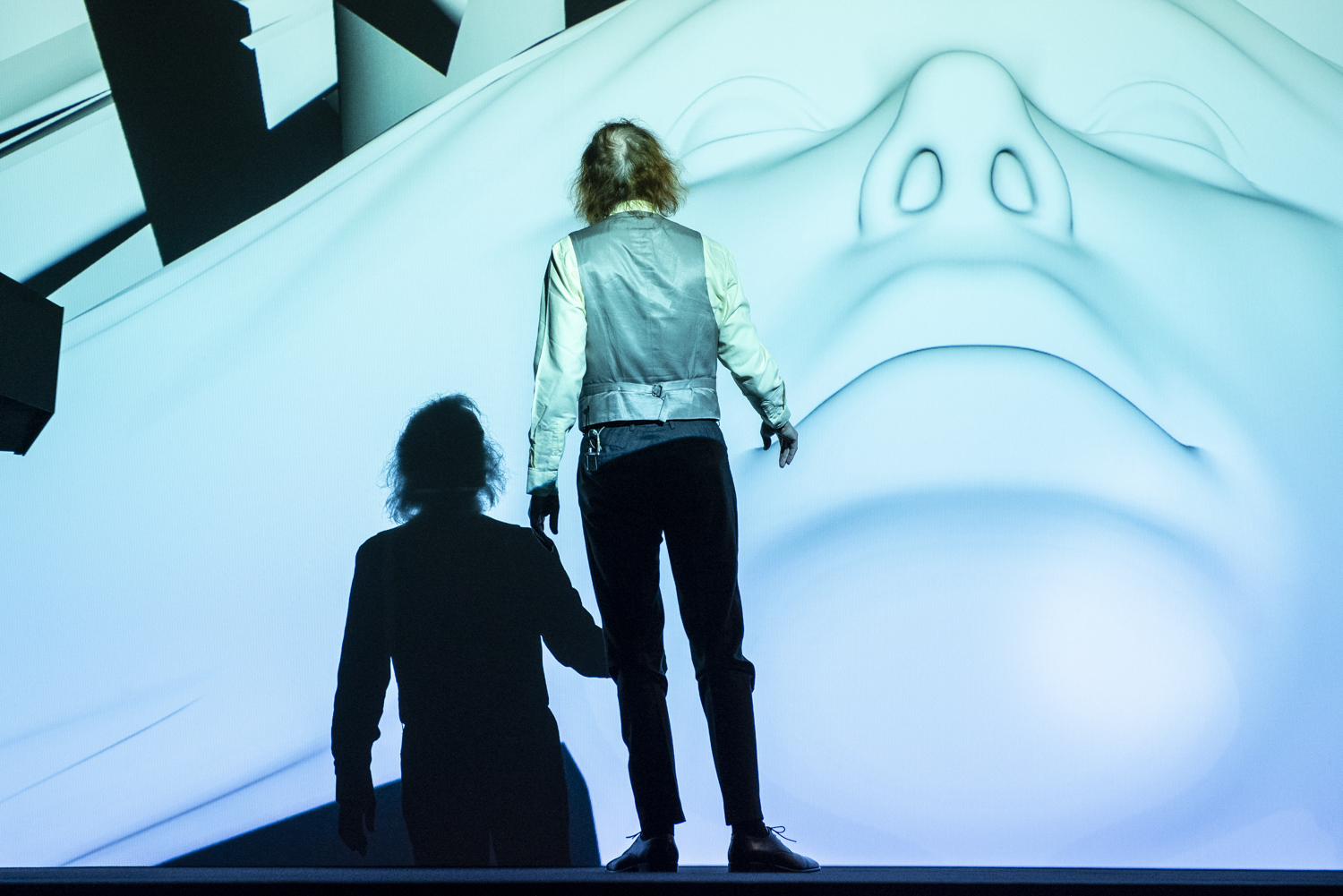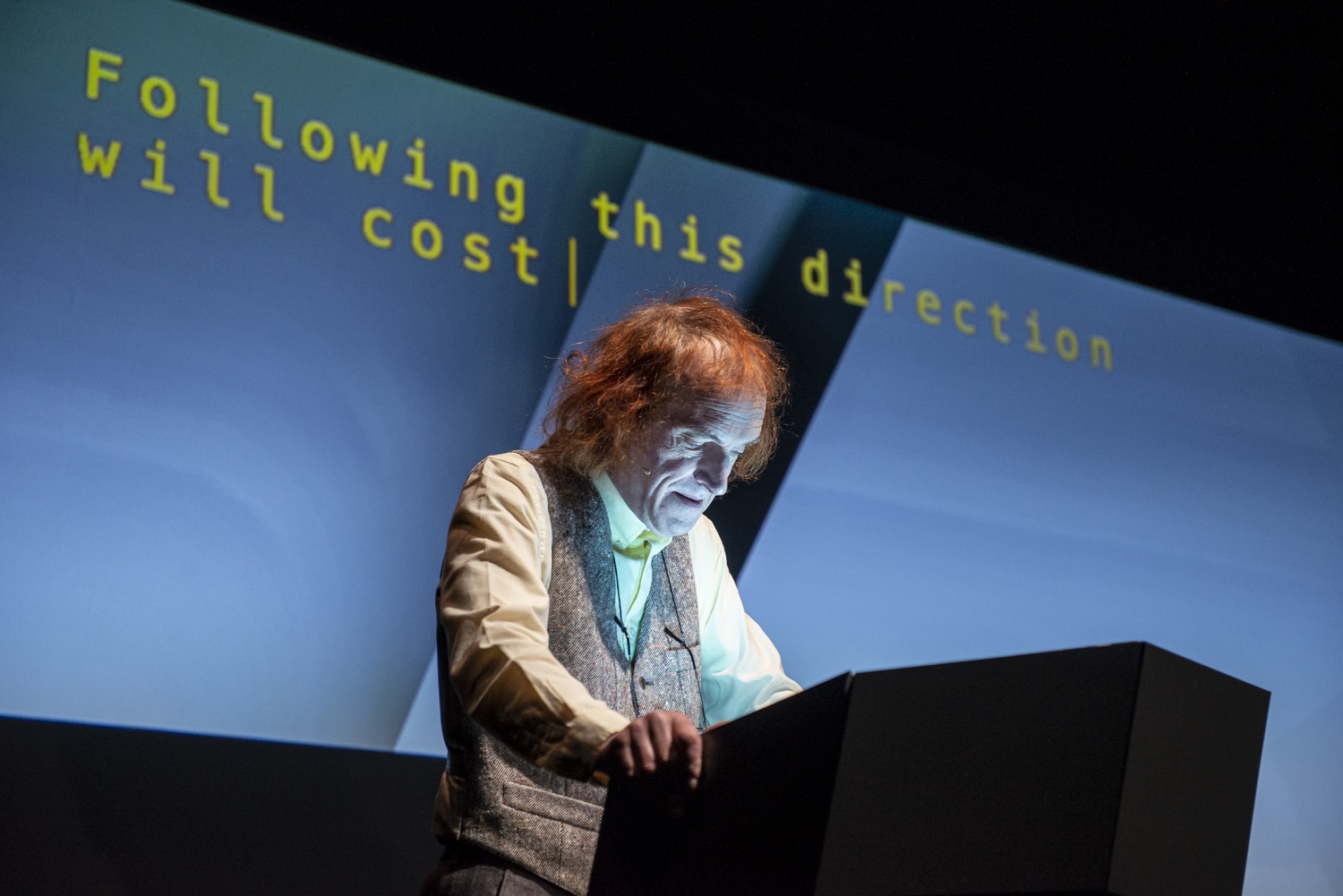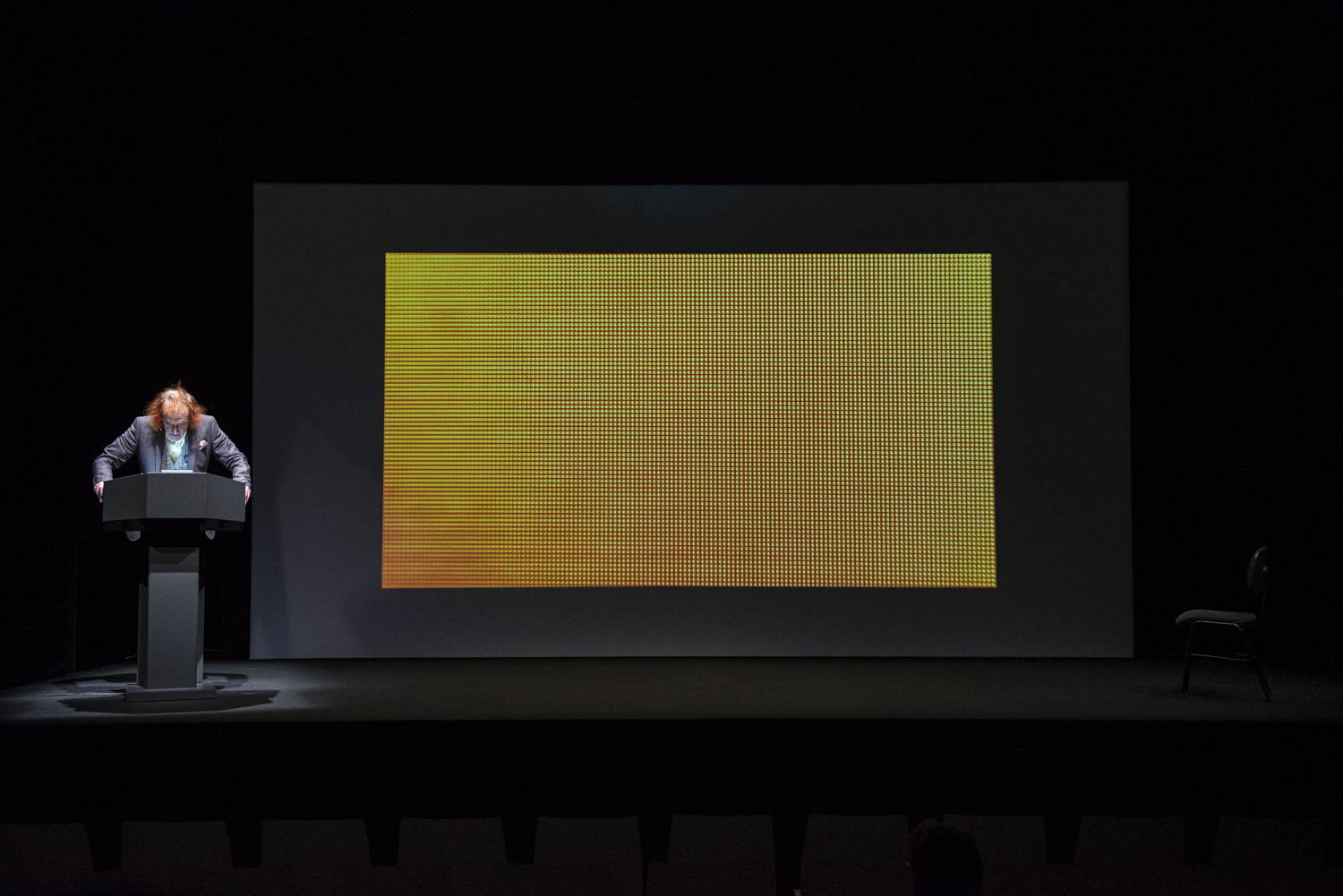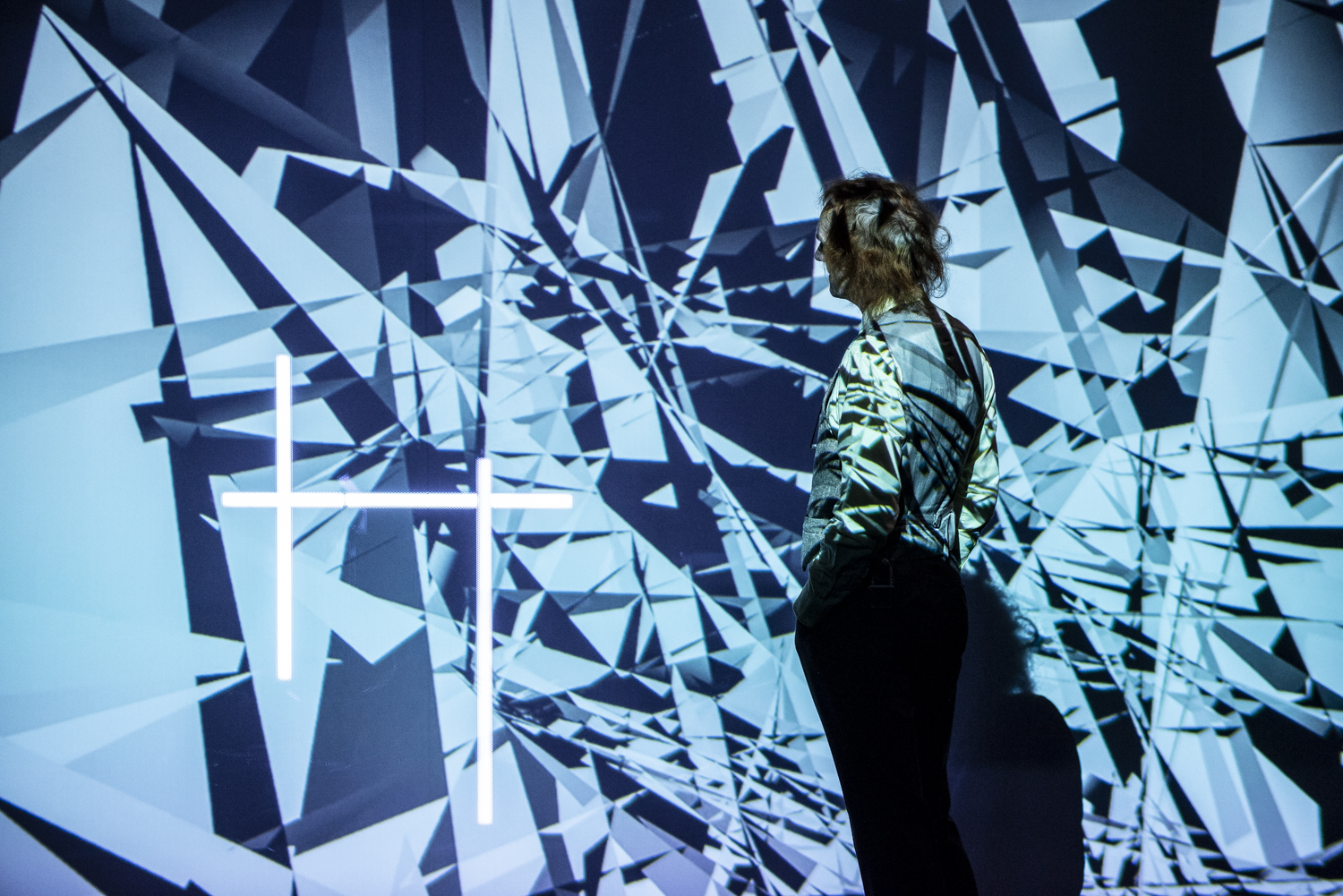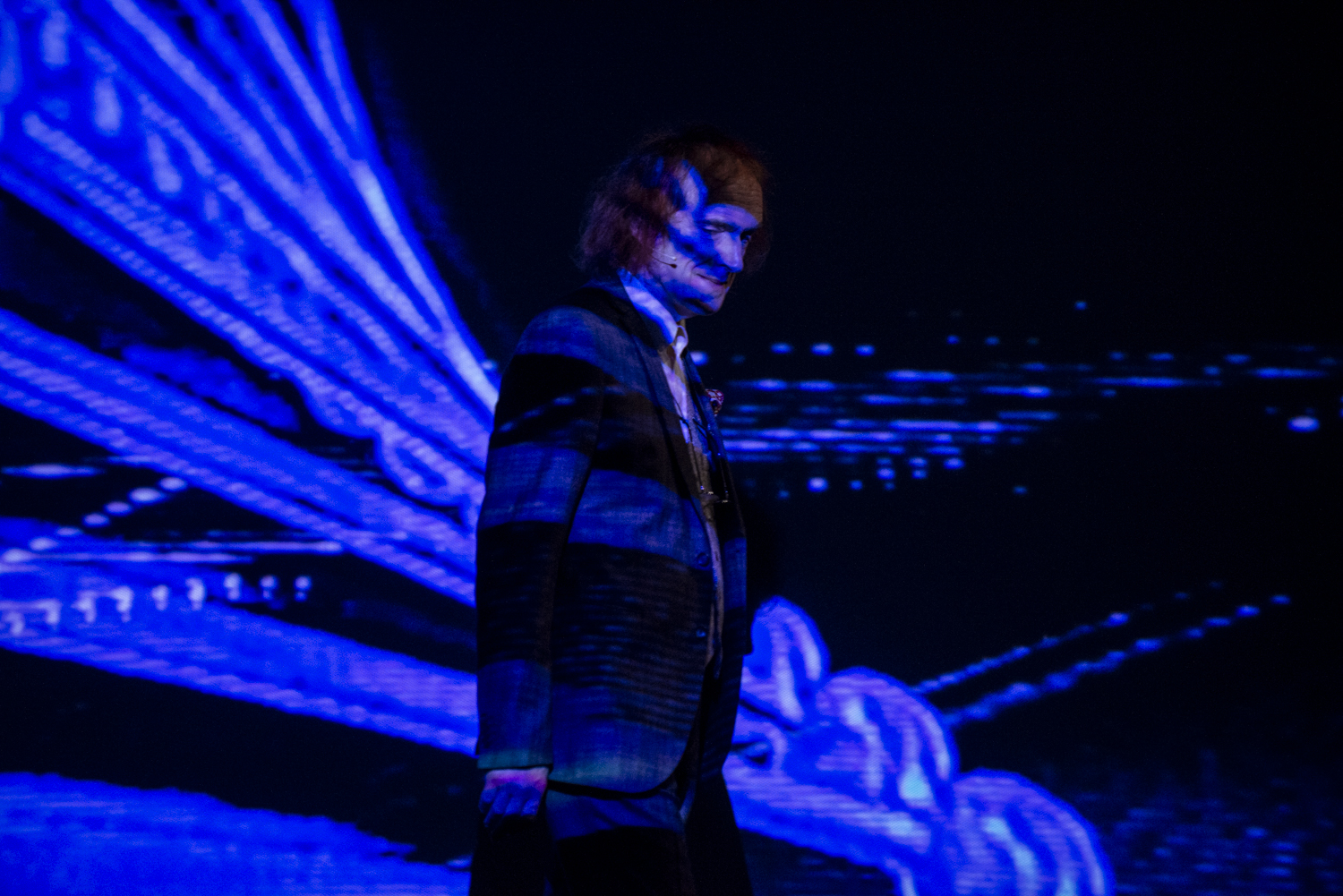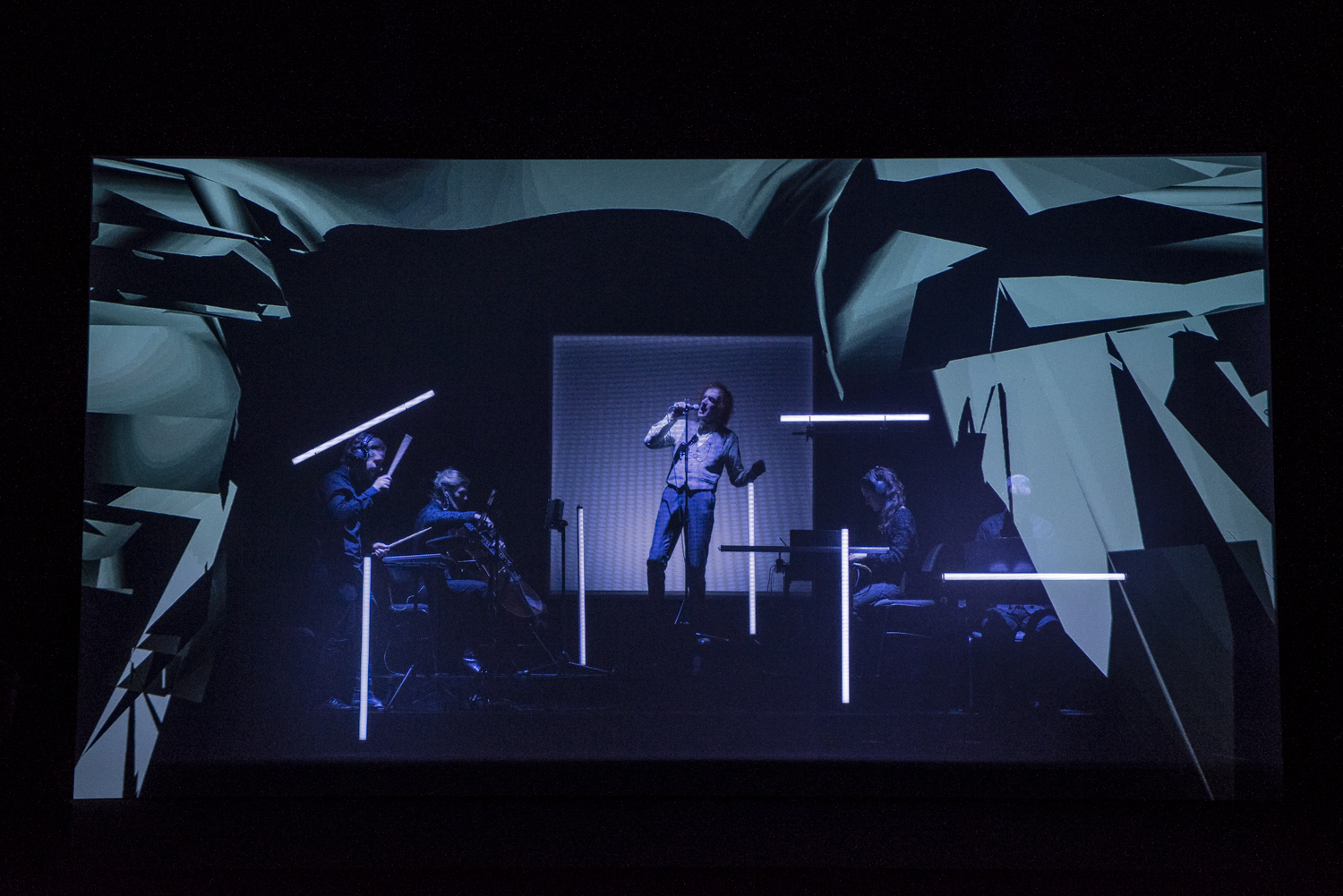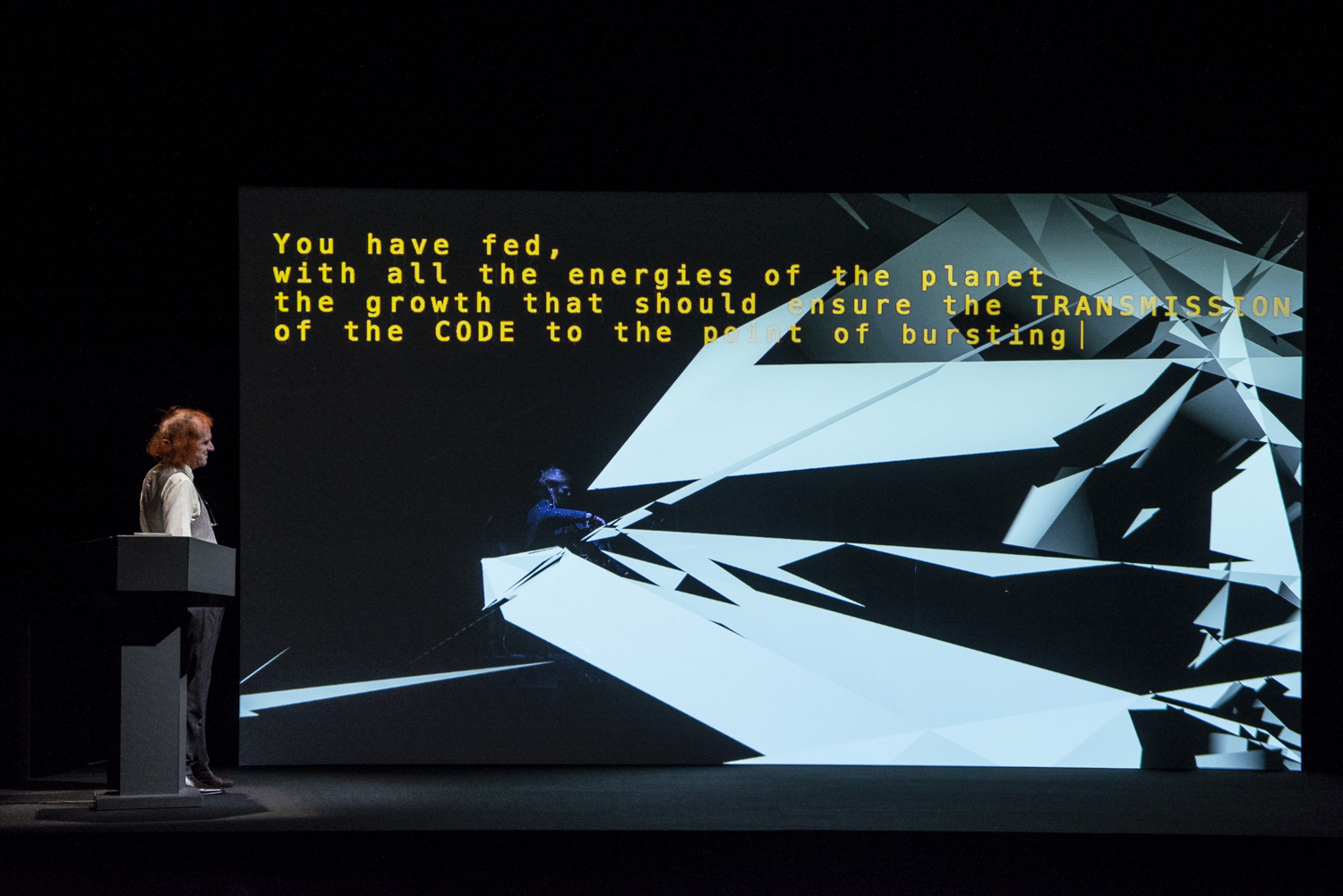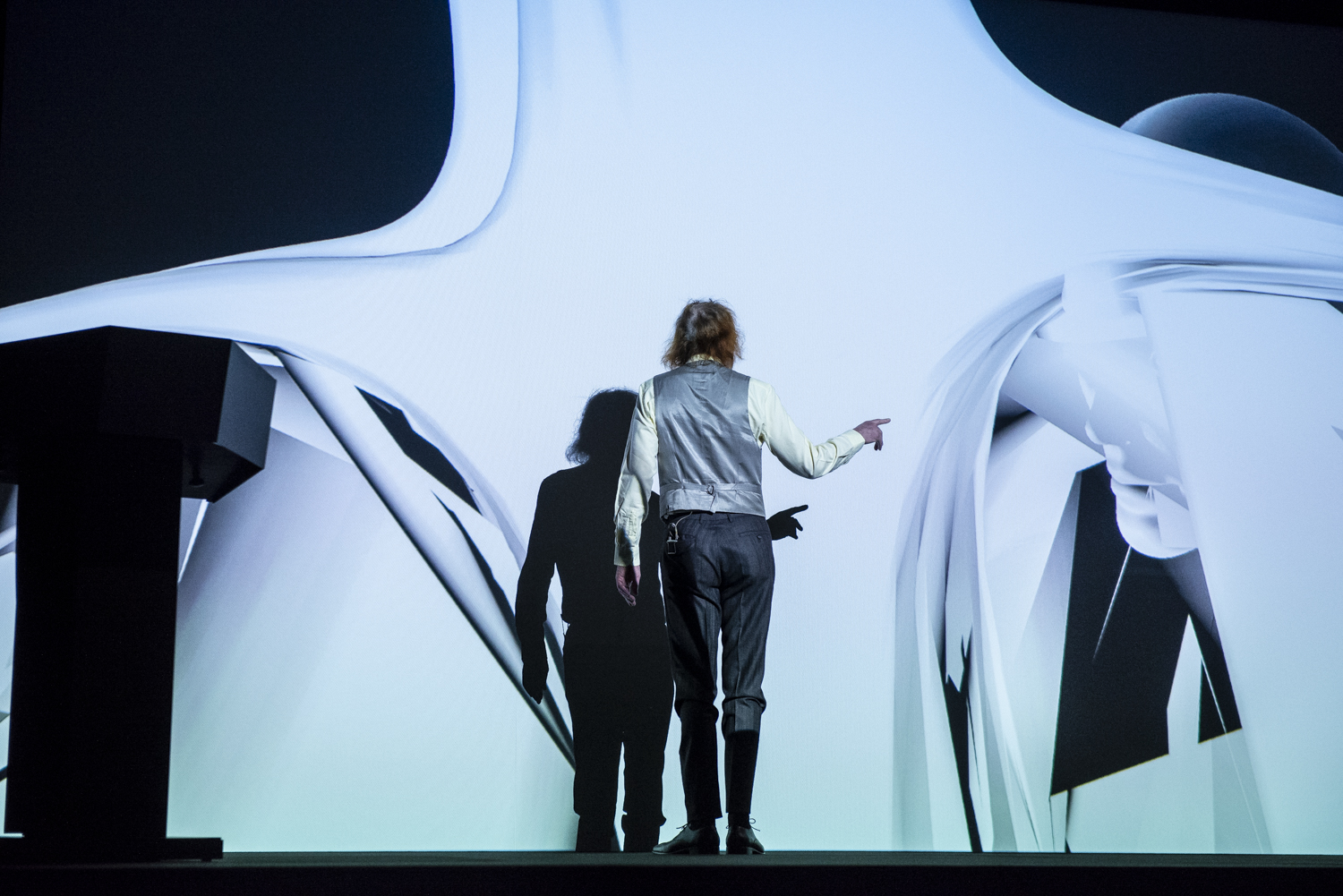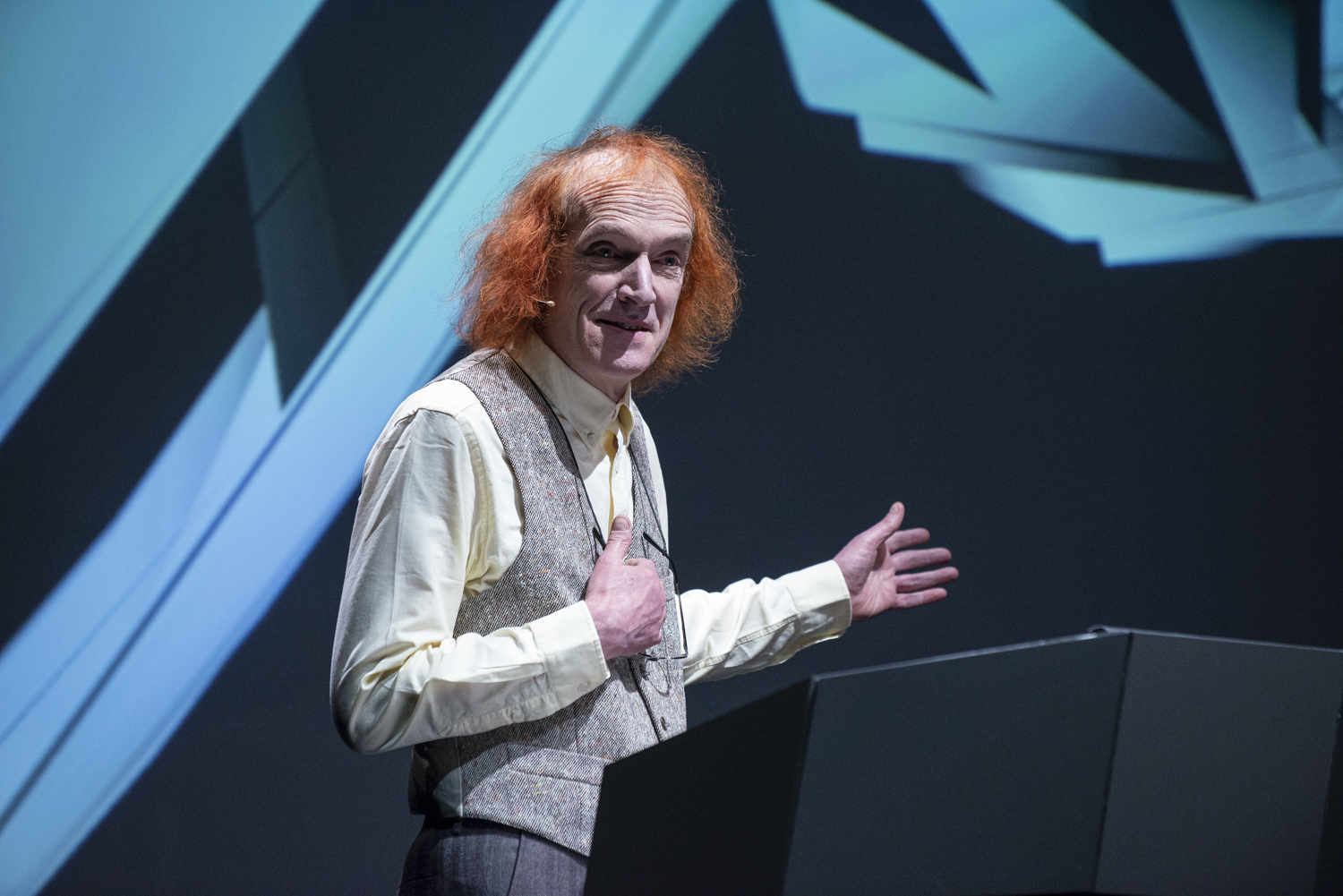 GOLEM XIV is the most promising supercomputer ever built. With its help, its creators hope very much to learn more about themselves and their future. But GOLEM's statements about humanity are rather uncomfortable. Is artificial intelligence at all interested in the species that constructed it? And is our path a mutual one? The artist group Kommando Himmelfahrt and the composer Kaj Duncan David reconstruct the mighty computer as part of the Ultraschall Festival Berlin. They let the contemporary music and performance ensemble SCENATET from Denmark meet the exceptional Scottish actor Graham F. Valentine in an oscillating electronic-audiovisual setting. And together, they bid welcome to a lecture about humanity and to an extraordinary encounter with a higher intelligence.
PRESS
'Die im Wortsinn knallharten Klänge und ihr chaotisch scheinendes Zusammenspiel wirken häufig so erschreckend, dass man fast vom Sitz hochfährt und dann bereit ist, sich für das entgegenwirkende Versprechen von Ordnung zu öffnen - auch wenn es in der Behauptung, der Mensch müsse sich abschaffen, und ihrer kruden evolutionstheoretischen Begründung besteht. Das ist schon mal ein künstlerische Leistung, denn um das aufzunehmen, muss man gar nicht wissen, was genau die Propheten der künstlichen Intelligenz verheißen oder was Lem dazu sagt. Man erlebt und begreift einen Mechanismus des Glaubenmachens.'
Michael Jäger, Der Freitag, 23.01.2020
'Parallel entfaltet sich auch die elektronische Musik von Kaj Duncan David in neue Dimensionen. Aus simplen Computerklängen werden musikalische Ensembles, erst Schlagzeug, auch über MIDI (Matias Seibæk), Snaredrum und MIDI Controller (Katerina Anagnostidou), Sven M. Slot an Keyboards und schließlich auch die rasante Cellistin My Hellgren. Davids Musik stellt Fragen. Mehr bleibt uns nicht, denn Golem XIV hat am Ende die Kommunikation mit den Menschen eingestellt. Sie erschien ihm wohl sinnlos. Da hat dann die Musik das Wort. Sie spielt die Ratlosigkeit vehement aus: Die vier Musiker hinter der Leinwand werden sichtbar, sie legen sich ins Zeug und Graham F. Valentine steuert eine brillante Vokalkunstperformance dazu bei. Nach diesem furiosen Ausklang bricht starker Beifall aus: den Vorhang zu und alle Fragen offen.'
Bernd Feuchtner, klassikinfo.de, 19.01.2020
---
WITH:
Graham F. Valentine and SCENATET:
My Hellgreen ‒ Cello
Sven M. Slot ‒ Keyboard
Matias Seibæk - MIDI Percussion
Katerina Anagnostidou - Electronics
Concept, composition and musical direction: Kaj Duncan David
Concept, book and stage direction: Thomas Fiedler
Media: Carl-John Hoffmann
Stage design and costumes: Eylien König
Sound: Arne Vierck
Dramaturgical advice: Ilka Seifert
Dramaturgy, production management: Julia Warnemünde Production assistant: Kasia Noga
Assistant stage designer: Sean Keller
Also sprach Golem is a production by KOMMANDO HIMMELFAHRT and Kaj Duncan David in cooperation with Ultraschall Festival Berlin, Klang Festival Copenhagen and SCENATET.
With support from Hauptstadtkulturfonds and the Danish Arts Council.